I'm pretty amused by this very successful appeal, which has put on buses all over England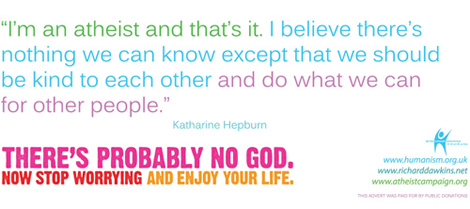 and I'm really impressed that they raised £135,000 (against a target of £5,500) to do it!
As an atheist humanist myself, I can only disagree with them in one respect: the use of the word "probably". The website they're reacting to, after all, doesn't leave much room for doubt. They don't say "You will probably be condemned to everlasting separation from God and then you might spend all eternity in torment in hell", do they?
(via Boing Boing)